TITLE
£1 Entry


AUTHOR
Arthur Comely

DESCRIPTION
£1 Entry is a photo essay that captures the diversity and vibrancy of London's car boot culture.

@arthurjcomely spent a year photographing the unique styles and personalities who frequent car boot fairs in the city.

From South London to North London, the project documents the different stories of those who come week after week to search for treasures. The project celebrates this unique culture and reminds people of the joy and excitement of the great British boot fair.
PRICE
£15

DETAILS
210 X 297mm
64 pages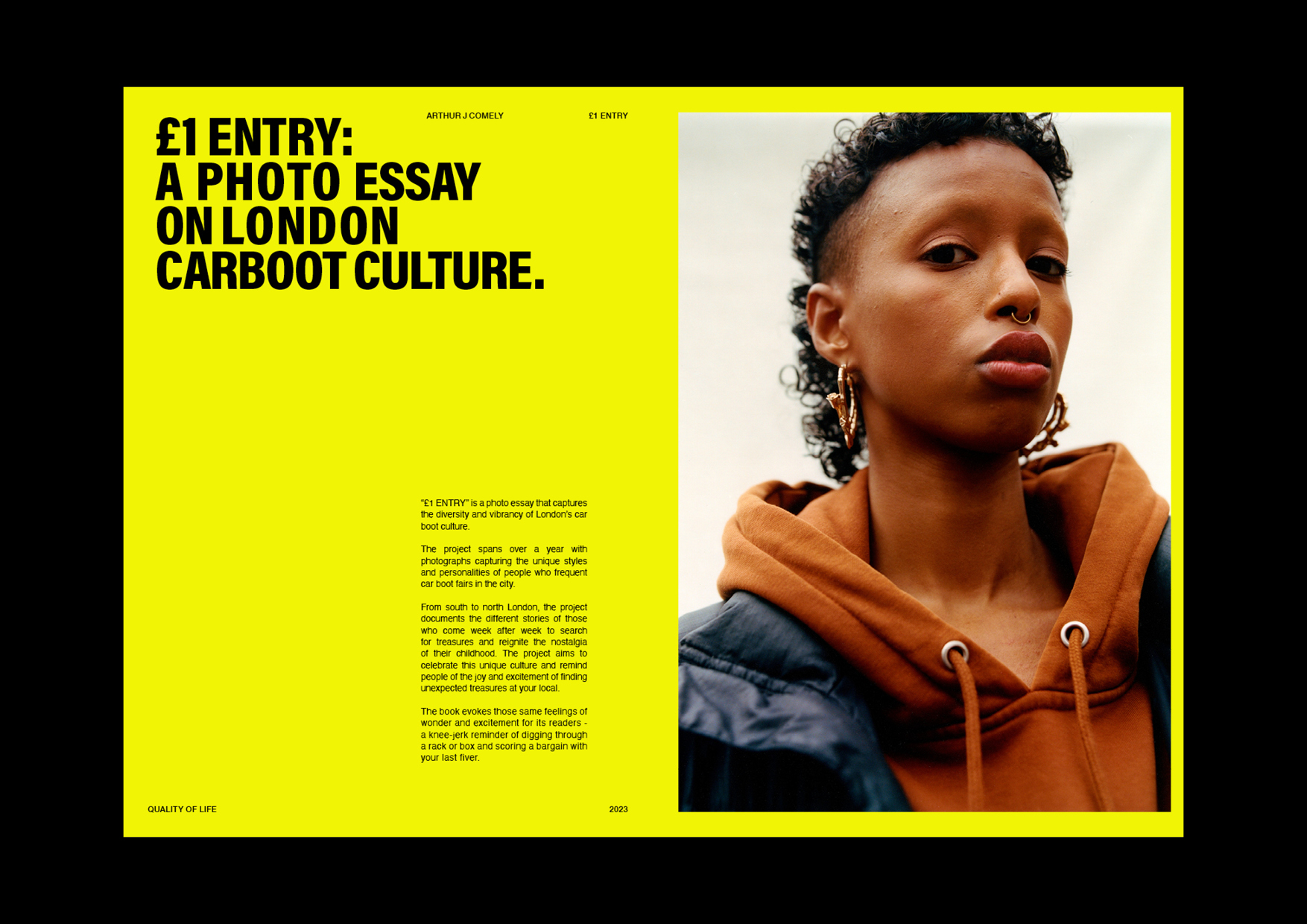 YOU MAY ALSO LIKE...